"Wizard of Oz" (綠野仙踪) is the fourth track of Joey Yung's EP, Airport. It is the first plug of the EP and the commercial theme song of Boardway Electronics. It is the sixth time Joey cooperated with Hanjin Chan. It is a happy beat song, which Hanjin has created couple similar style songs to Joey.
Background and Composition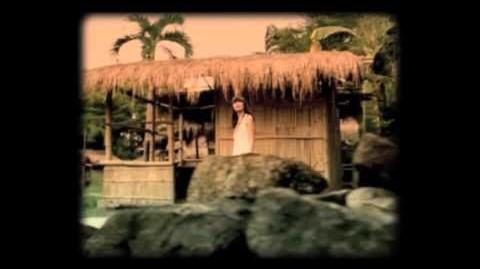 Music Video
Lyrics
抬頭望見鋁窗 人人被困鐵箱
薑花要更香 來和緩我那緊張

若我不想再這樣 天生的想像力強
能修改掉面前真相
頭上那燈泡要發亮 飛身青草地現場
長頸鹿伴搽果醬

在這小島街角 將小節擴張
沿著那花舖透香 熱帶變做故鄉

*不必飛 不必帶那裡的貨幣
直接地 進入探險 非洲多美麗
跳上山坡坐低 遙望誰像人誰像蟻
不必飛 不必開車快過那些快遞
大腦內有隊老虎跟獅子獻藝
先暢遊剛果 再巴西

來陪着我坐低 人生想要脫軌
何來事幹放不低

誰又怕光陰太快逝 好玩東西未做齊
人膽子大地球很細
如若看街景己太滯 即刻出走沒問題
人胸襟十萬平方米

沒有方針可以 跟感覺駕駛
嫌綠野仙蹤太淺 換個角度發揮

REPEAT*

不必飛 不必開車快過那些快遞
就馬上有大半天 堆沙養海葵
想有何風景 隨便砌

無謂說真偽 人若看似快樂別理真偽
成敗細到像米 我已不想計
誰人在米尖 誰在米底

REPEAT*

不必飛 不必開車快過那些快遞
就馬上有大半天堆沙養海葵
不逛完仙境也不歸 鬆口氣坐低
蓬萊讓我 給你開啟
(跟我黎啦)
Certifications
Charts
| | | | | | |
| --- | --- | --- | --- | --- | --- |
| Song | Approx. Date | 903 | RTHK | 997 | TVB |
| 綠野仙踪 Wizard of Oz | | 2 | 1 | 1 | 1 |
Awards
Personnel

Recorded by: Hanjin Chan for The Invisible Men
Mixed by: Tim Ngoh for The Invisible Men
Recorded and Mixed at: The Invisible Studios

Publishing

OP: BBS Records / Wyman admin by Universal Music Publishing Ltd.
SP: Warner/Chappell Music, HK Ltd.
| | |
| --- | --- |
| | |
Ad blocker interference detected!
Wikia is a free-to-use site that makes money from advertising. We have a modified experience for viewers using ad blockers

Wikia is not accessible if you've made further modifications. Remove the custom ad blocker rule(s) and the page will load as expected.