Willingly (心甘命抵) is a Cantonese song from Joey Yung's Cantonese album, Show Up!.
Lyrics
還未看到木村 離別當初的隊員
如你我這就算 風光真的太短
還未說到木村 何日變節再熱戀
與你一起給他算算 也許可扼多幾天寒暄

你最初答應過我甚麼 我最終錯過了甚麼
不見得 曾討好過我 起碼也要憎恨我
你至少怪責我甚麼 才清楚你當我甚麼
紀念留到夠多 才能甘心將錯就錯
眼淚還有很多 何必要急於背叛我

還沒有 去受洗 尋覓天主的安慰
而你已想越軌 竟不顧我垂危
還沒法 愛下位 還未愛到你自毀
試過牽手參觀葬禮
縱使分手都心甘命抵

你最初答應過我甚麼 我最終錯過了甚麼
不見得 曾討好過我 起碼也要憎恨我
你至少怪責我甚麼 才清楚你當我甚麼
紀念留到夠多 才能甘心將錯就錯
眼淚還有很多 何必要急於背叛我

還未愛到我變心 也未吻到我消沉
何不等等 愛到恨都不能恨
難道我會甘心

你這麼快要撤退幹甚麼 我最多再要半秒怕甚麼
不要緊 乘機鞭撻我 等我去承認坎坷
我不知你貢獻過我甚麼 而天知道我欠了你甚麼
結局還有很多 為何只得這個後果
劫難還有很多 何必太心急去害我
Music Video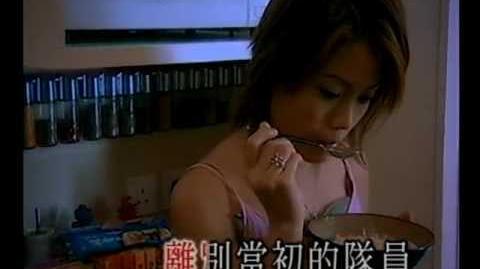 Credits
Music
All Keyboards & Programming by: Schumann
Acoustic Piano by: Dennie Wong
Guitars by: Danny Leung
Bass by: 傑仔
Chorus: Dennie Wong
Strings arranged by: Dennie Wong
Strings by: Hong Kong Harmony Quartet
Personnel
Recorded by: KLS, 利偉明 at D&M Studio
Mixed by: ray@ray.com.hk
Publishing
OP: Dennie's Production (admin by EMI Music Publishing Hong Kong) / EEG Music Publishing Ltd. Template:Show Up!
Ad blocker interference detected!
Wikia is a free-to-use site that makes money from advertising. We have a modified experience for viewers using ad blockers

Wikia is not accessible if you've made further modifications. Remove the custom ad blocker rule(s) and the page will load as expected.