"Very Busy" (很忙) is the second plug and sixth track off Joey Yung's sixth Mandarin album, Very Busy.
Lyrics
你總愛說事情太多 時間不夠
而我也總是努力 找理由
讓自己 來不及想 以後

以為 終究會 等到幸福的時候
等到 花也開了 溫暖了 
天空卻 變灰暗了

來不及回頭 回頭太囉嗦 而你我 很忙
忙着往前跑 卻忘了 把感動一路珍藏
已來不及回頭 回頭已是空 是你我 太忙
當逃亡 變習慣 我只想 痛哭一場 喔

所有快樂的的難過的 麻木接收
而忙碌竟是我們 用現在 換未來
最習慣的 理由

也許 看着花 綻放的一刻最美
等到 花也開了 溫暖了
天空卻 灰暗了 

來不及回頭 回頭太囉嗦 而你我 很忙
忙着往前跑 卻忘了 把感動一路珍藏
已來不及回頭 回頭已是空 是你我 太忙
當逃亡 變習慣 我只想 痛哭一場 喔

已來不及回頭 回頭已是空 是你我 太忙
當逃亡 變習慣 我只想 痛哭一場 喔
 
你總是愛說 時間 不夠
Music Video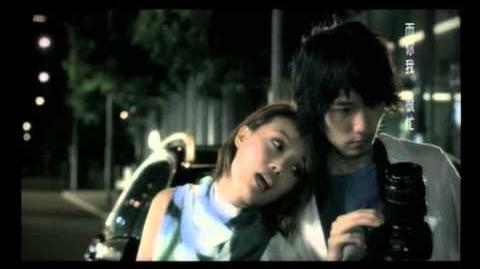 Certifications
Charts
| Song | Approx. Date | 903 | RTHK | 997 | TVB |
| --- | --- | --- | --- | --- | --- |
| 很忙 Very Busy | 27/08/2009 | 8 | --- | --- | --- |
Credits
Music
Keyboards: Goh Kheng Long
Electric Guitars: Regi Leo
Viola: 周瑩
Backing Vocals Arrangement: Billy Koh
Backing Vocals: Tay Ke Wei
Personnel
Recorded at: The Red (Beijing) / The Fire (Singapore)
Recorded by: Billy Koh
Mixed at: The Fire (Singapore)
Mixed by: Joe Lupo with Zennon Goh
Publishing
OP: Touch Music Publishing Pte Limited (admin. by Touch Music Publishing (HK) Limited)
Ad blocker interference detected!
Wikia is a free-to-use site that makes money from advertising. We have a modified experience for viewers using ad blockers

Wikia is not accessible if you've made further modifications. Remove the custom ad blocker rule(s) and the page will load as expected.