"The Last Juliet" (最後的茱麗葉) is the ninth track and the third plug of Joey Yung's Cantonese album, Ten Most Wanted. The song represents the need of bravery.
Music Video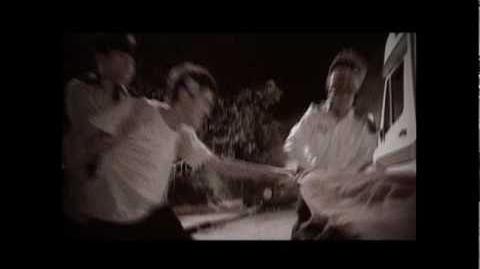 Lyrics
火山爆發 冰川震斷 地上插著 一艘客機
烏煙障氣 我也在找你 也未回避
好想見你 知機會那樣微 
仍不肯不記得你 即使得一口氣

人家說誓約一早已死 阻不到我去找你
誰若要防礙我獲得你 我通通推開不理

*沿途是翻天覆地 雷狂雨飛 既說過後會有期
  怎可失去你 怎可放棄 昂然踏入這禁地
  就算有軍隊封路 圍牆建起 都衝得過都也未怕死
  高呼你別攔我 神佛也都退避 用我身去贖回你
  能逾越生死 那限期*

La la la...

海底割破 山丘炸碎 極目四望 只得廢墟
蒼天降咒 世界在反對 也未賠罪
只知 這秒很思念那是誰 從不肯低怨一句 不肯抽身歸去

人家說誓約一早已死 阻不到我去找你
誰若要防礙我獲得你 我狠狠推開不理

Repeat*

沿途是翻天黑地 流言四起 既說過後會有期
怎可失去你 怎可放棄 昂然踏入這禁地
就當我刀槍不入 刑台架起 都衝得過都也未怕死
高呼你別攔我 神佛也都洩氣 若決心要贖回你
誰制止得了我 和羅密歐分兩地 還未抱擁 怎可以死
Certifications
Charts
| Songs | Approx. Date | 903 | RTHK | 997 | TVB |
| --- | --- | --- | --- | --- | --- |
| 最後的茱麗葉 The Last Juliet | 15/04/2006 | --- | --- | 2 | --- |
| 最後的茱麗葉 The Last Juliet (Live from One Live One Love) | 03/06/2006 | --- | --- | 7 | --- |
Awards
Music

Keyboards & Programmings by: Kenix Cheang
String Arranged By: Kenix Cheang
Drums: Davy Chan
All Guitars: 賢仔
Bass: 單立文
Chorus: Jackie Cho
Violins: Lesile Moonsun Studio

Personnel

Recorded By: Sky@Zoo Music Studio
Mixed By: ray@ray.com.hk, 舒文@Zoo Music Studio

Publishing

OP: BMG Music Publishing HK. Ltd. / Wyman admin by EMI Music Publishing HK
Ad blocker interference detected!
Wikia is a free-to-use site that makes money from advertising. We have a modified experience for viewers using ad blockers

Wikia is not accessible if you've made further modifications. Remove the custom ad blocker rule(s) and the page will load as expected.