"Tears vs Tears" (流淚眼望流淚眼) is the sixth track of Joey Yung's Cantonese album, Ten Most Wanted. It is a song about the need of self-release.
Live performances
Joey performed the album version of the song with live band performing. In some shows, she performed the song as a medley with Denise Ho's "Rolls-Royce".
Music Video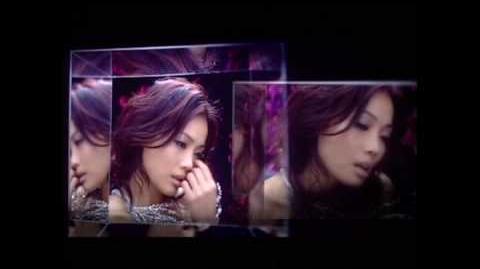 Lyrics
流淚眼望流淚眼 談十晚又談十晚
經已說到 眼腫有如雞蛋
流淚眼望流淚眼 圍在一起嗟嘆
其實已怨得很濫

*如何辛酸 如何淒慘 如何分擔
 如果仍然將從前再三哭訴是磨難
 拭乾眼淚回去 亦算節省一晚
 閒人一班 沉淪一番 自虐一番
 假如這同盟會輪流大講失戀太黯淡
 不如對那人鬥快鬥早心淡
 其實沒時間 為了他 比賽慘
 (離場未為晚 尚有車 早點散)

流淚眼望流淚眼 場內似越來越冷
黑氣散播 每一個人之間
流淚眼望流淚眼 何事不捨得散
能互相安慰 都孤單

REPEAT*

如何辛酸 如何淒慘 如何支撐
雖然苦 如何苦 療程至少都要訂時限
哀傷變做陶醉 就要再哭幾晚

閒人一班 沉淪一番 勞神一番
悲情的同盟會 明明是過渡不應多貪
今次看我們鬥快抹乾雙眼
其實沒時間 為了他 比賽慘
Music

Personnel

Recorded by: Sky@Zoo Music Studio
Mixed by: ray@ray.com.hk, 舒文@Zoo Music Studio

Publishing

OT: 只怪我自己
OP: Universal Music Publishing Ltd.
Ad blocker interference detected!
Wikia is a free-to-use site that makes money from advertising. We have a modified experience for viewers using ad blockers

Wikia is not accessible if you've made further modifications. Remove the custom ad blocker rule(s) and the page will load as expected.