"Secret Trouble" (心病) is a Cantonese song sung by Joey Yung, in the album Give Love a Break. The commercial song was served as the second plug and received two number 1s from Hong Kong's major media. Joey has only performed once in Joey X Hacken Music is Live.
Lyrics
傷風也值得 猶如牀上假期
悠然停下細味 失戀的過度期
想想我自己 如何能沒了期
憑心痛記念你 過去沒法抽離
從此應該斷尾
不該推三推四 藉失戀逃避
誰沒有 哪個也 並不會死

仍然剩下病假有幾晚 要復元為何會這麼慢
懷念你 定了時限 過後忘了這憂患
明日 我會再上班 從前途著眼 無暇來嗟嘆
再病來病去 永遠學不識 心淡

失戀最幸福 人人陪在我旁
輪班去照料我 怕我沒法起牀
情願身體更壯
飾演苦主這個角色很無望
沉下去 哪裡有什麼曙光

仍然剩下病假有幾晚 要復元為何會這麼慢
懷念你 定了時限 過後忘了這憂患
明日 我會再上班 從前途著眼 無暇來嗟嘆
再病來病去 永遠學不識 心淡

再勉強 撐一撐 大病就消散
要是 還未淡 還未慣
還在怨 還在嘆
再病發 註定更慘
假使 命運任我揀
狂瀾能力挽
怎可因病而偷懶

存亡聚散 靠我努力渡難關
終於 我會再上班
從前途著眼
無暇來自嘆
再病來病去 永遠學不識 心淡
有藥能自救 何必等它 擴散
Music Video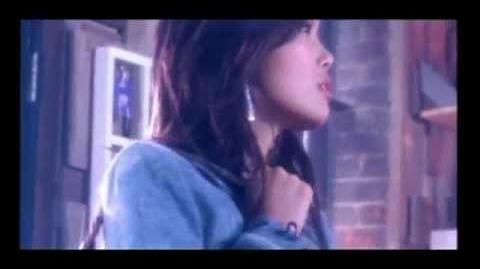 Certifications
Charts
| Song | Approx. Date | 903 | RTHK | 997 | TVB |
| --- | --- | --- | --- | --- | --- |
| 心病 Secret Trouble | 07/11/2004 | 9 | 1 | 1 | 6 |
Award
| | |
| --- | --- |
| JSG Awards 2004 | Most Popular Commercial Song - Gold (Company: 幸福傷風素) |
Credits
Music
All Keyboards and Programmings: Gary Tong
Strings arrangement: Jim Ling
String performed by: 中國愛樂樂團
Chorus: Jackie Cho
Personnel
Recorded by: Sky & Schumann @ Zoo Music Studio
Mixed by: ray @ ray.com.hk @ D&M Studio
Publishing
Big Bang Music Ltd. (SP: Warner/Chappell Music, HK Ltd.)/EEG Music Publishing Ltd./ Warner/Chappell Music, HK Ltd./Wyman admin by EMI Music Publishing HK
Ad blocker interference detected!
Wikia is a free-to-use site that makes money from advertising. We have a modified experience for viewers using ad blockers

Wikia is not accessible if you've made further modifications. Remove the custom ad blocker rule(s) and the page will load as expected.