"Play the Fool" (裝傻) is a Mandarin song off Joey Yung's compilation album, A Hundred and One. This is the second time Terry and Xiaohan cooperate with Joey respectively (Terry arranged the song "Mosaic"; Xiaohan wrote the song "Swallowtail Butterfly").
Lyrics
你假裝親密擁抱是場玩耍
以為兩人都笑彎腰就無傷大雅
但你眼神透露愛情已那年萌了芽
卻不肯用青春充當交換籌碼

相遇是命運給我的刑罰
相愛多難得你我卻忍痛放手了連眼也不眨
想念時風和雨摩擦 撫摸兩張青澀臉頰
將膽量雕磨成叫客氣的害怕

我們多會裝傻 喔
用老朋友當遮眼法 混淆真假
連一句你還好吧都那麼圓滑
問得多巧妙我只能回答 謊話

不拆穿對方在裝傻 喔
捨不得你的幸福有過往參雜
是誰說的放棄夢想才能長大
才可能偉大

回憶的信紙密密又麻麻
今天這個版本的你我是否值得了一路掙扎
倔強在拳頭裡摩擦 把稜角磨滅成疲乏
我以為在預備成為彼此的家

我們多會裝傻 喔
用老朋友當遮眼法 混淆真與假
連一句你還好吧都那麼圓滑
問得多巧妙只許我回答 謊話

不拆穿究竟誰裝傻 喔
捨不得你的幸福有過往參雜
是你說都忘了吧 才可能長大
於是我傻得把愚蠢當偉大 喔

只是要是我夠傻 喔
就不會想盡了辦法 以真亂假
關於你我還想處理得多圓滑
為何我們不能照實回答 實話

我若不配合裝傻 喔
愛就愛想恨就恨有那麼複雜
你我就不會把最好的年華
給另一個他
Music Video
The Shockley Huang-directed video was shot on September 12, 2016, and got released on December 16 2016.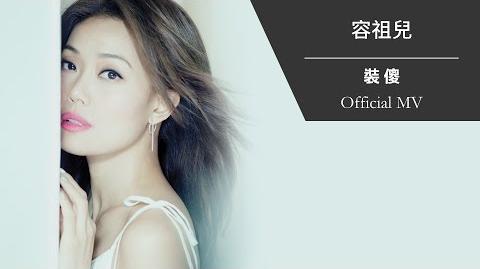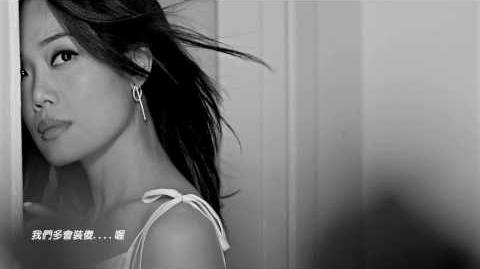 Photos
Credits
Music & Personnel
Programming by: TheInvisibleMen
Additional Programming by: Kiri Tse except All Vocals by: Joey Yung
Cellos by: Anna Kwan
Violin by: Doris Ip
Recorded by: TheInvisibleMen@the invisiblemen
Guitars by: Terry Chui
Bass by: Chan Siu Kei
Drums by: 李一丁
Recorded by: Terry Chui@Moab Studio
Mixed by: ray@ray.com.hk@the invisible studio
Project Coordinator: KAMKIN
Publishing
OP: Edward Music Publishing / Warner/Chappell Music, H.K. Ltd. / Funkie Monkies Productions Pte Ltd. (Warner/Chappell Music Taiwan Ltd.)
SP: Warner/Chappell Music, H.K. Ltd.
Ad blocker interference detected!
Wikia is a free-to-use site that makes money from advertising. We have a modified experience for viewers using ad blockers

Wikia is not accessible if you've made further modifications. Remove the custom ad blocker rule(s) and the page will load as expected.