"My Troublesome Boyfriend" (我的麻煩男友) is a track off Joey Yung's fourth Cantonese album, Something About You.
Lyrics
無聊初夏 在夜靜用ICQ漫談
何事你卻要指責 應好好地善用暑假
你的心常害怕 害怕我犯錯嗎
陌生人伴我談天 可以嗎

炎炎初夏 用盡力量將纖腰收窄
期望我這個暑假 將好身段暴露一下
但你高呼這樣不雅 低胸衫如何怪誕
要穿得像阿拉伯才稱讚

麻煩男友 誰人沒有 
要每刻緊捉著我手
男朋友愛縐眉頭
像哈巴狗拖著我走
我的心偷偷慶幸
你將我著緊 
被你管束一世也不夠

爬上跑下
做盡運動將脂肪驅散
期望到這個暑假
於沙灘上耀目一下
但你天生這樣古板
三點式如何怎揀
要穿得像扎粽方值得讚

麻煩男友 誰人沒有
要每刻緊捉著我手
男朋友愛縐眉頭
像哈巴狗拖著我走
但我知這位惡人
愛得我極深
讓我甘心的戴上手扣
Music Video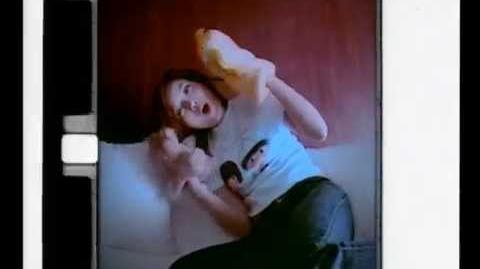 Credits
Music
All Keyboards and Programming by: Chan Fai-young@Hilarious
Personnel
Recorded by: Chan Fai-young at Tang Lou, assisted by Rubiko
Mixed by: KY at Tang Lou
Publishing
OP: Hilarious Productions Ltd. (admin by EMI Music Publishing Hong Kong) / EMI Music Publishing Hong Kong Template:SAY
Ad blocker interference detected!
Wikia is a free-to-use site that makes money from advertising. We have a modified experience for viewers using ad blockers

Wikia is not accessible if you've made further modifications. Remove the custom ad blocker rule(s) and the page will load as expected.