"Instant Breakup" (一拍兩散) is a Cantonese song sung by Joey Yung, in the album Nin9 2 5ive. It got four 1s in the Hong Kong major media. In 2015, the song with altered lyrics was mixed with Hacken Lee's "罪人" in their joint concert.
Lyrics
專一至今 竟會敢 避過你的吻
伏在你身 說找到 更喜愛的人
我也居然變心 不禁要承認我
像往日我恨透的罪人

當初的我 為了你 圍滿著好友
日夜怪你愛不夠 還驚你風流
然後到我內疚 任旁人來認購
恨你沒有問情由便放我走

誰都會散 怎知一拍便會散
怪我自己作反 明明我不應再揀
貞忠怎可以貪 給拋棄亦已很慣
不慣去承認自私移情別愛太奸

遲早要散 散得清脆未算慘
我卻要忠變奸 斗膽一腳踏兩船
想上岸時又晏 無面目再解釋
自廢了承諾是否太斗膽

當初枉我 未拍拖 曾這樣講過
外遇那些女主角 遲早惹出禍
誰料那個是我 又能如何恨我
沒法面對自我其實最痛楚

誰都會散 怎知一拍便會散
怪我自己作反 明明我不應再揀
貞忠怎可以貪 給拋棄亦已很慣
不慣去承認自私移情別愛太奸

遲早都散 散得清脆未算慘
我卻要忠變奸 斗膽一腳踏兩船
想上岸時又晏 無面目再解釋
自廢了承諾是否太斗膽

何苦再自命淒慘 你當我搗蛋
誓要去與他邂逅 仍然從不怕被人話濫
從未做過玩家 但我卻誠實認真去玩

真心相愛 未見得 為了他英俊
掉換角色也許你 你都會包容
我到今天至懂 為情而淪落了
在背後確實有些苦衷 不可不信
Nin9 2 5ive Mix
A remix named "朝九晚五 Mix" was also plugged to the radio stations[1]. It features additional vocals by ___.
Music Video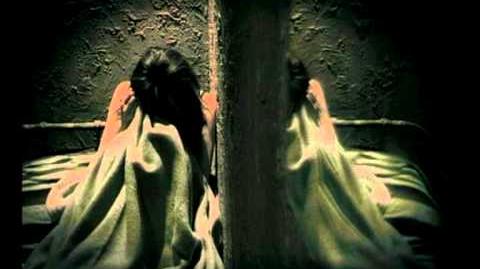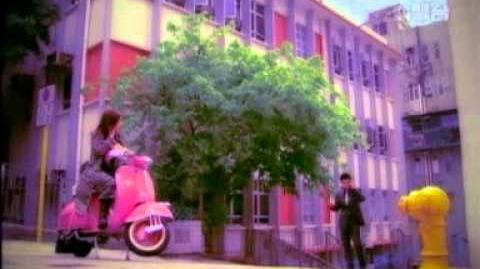 Certifications
Charts
| Songs | Approx. Date | 903 | RTHK | 997 | TVB |
| --- | --- | --- | --- | --- | --- |
| 一拍兩散 Instant Breakup | 14/03/2004 | 1 | 1 | 1 | 1 |
Credits
Music
Guitars: Danny Leung
Bass: 傑仔
Drums: Anthony Fernades
Flute: Hilary Ashe-roy
All Piano & Programming by: Kenneth Fong
Chorus: Jackie Cho
Personnel
Recorded by: KLS, 利偉明, Sky@D&M Studio
Mixed by: ray@ray.com.hk@D&M Studio
Publishing
OP: JER Music Ltd. (admin by BMG Music Publishing HK Ltd.) / EEG Music Publishing Ltd.
References
Ad blocker interference detected!
Wikia is a free-to-use site that makes money from advertising. We have a modified experience for viewers using ad blockers

Wikia is not accessible if you've made further modifications. Remove the custom ad blocker rule(s) and the page will load as expected.