"Hug Hug" (抱抱) is the second plug off Joey Yung's fourth Cantonese album, Something About You. It remains one of Joey's classic love songs to date. It was also served as the theme song for ~H2O+ TV commercial.
Lyrics
跑車開走 怎捨得將你當朋友
本想開口 開口之後無法抬頭
天色很好 本應值得你伴我巡遊
那種交流曖昧也曾有美麗時候
為何白白地讓眼淚流 淪為骯髒鐵銹

想抱 但熱戀得不到知己也做不到
想不到 若是被施捨擁抱之後誰想吐
想抱 但是珍惜的友好 陌生到逃難跌倒
若你都警覺待我太好 但願仍然慈悲上路
若我的心事純如白雪 可不可跟老朋友天真抱抱

從來受慣傷害 從頭為你等待 
別要完全沒往來
柔情在我心內 同情在你手內 
用愛情來換友愛

天開始陰 假的幸福載著我回頭
難道就這樣回不到我們最快樂時候
無慾無求在鬧市夜遊 成為終生戰友

想抱 但熱戀得不到知己也做不到
想不到 若是被施捨擁抱之後誰想吐
想抱 但是珍惜的友好 陌生到逃難跌倒
若你都警覺待我太好 但願仍然慈悲上路
若我的心事純如白雪 可不可跟老朋友天真抱抱

從來受慣傷害 從頭為你等待 
別要完全沒往來
遺忘受過傷害 做到相親相愛 
以一笑融化眼淚 也是愛
Music Video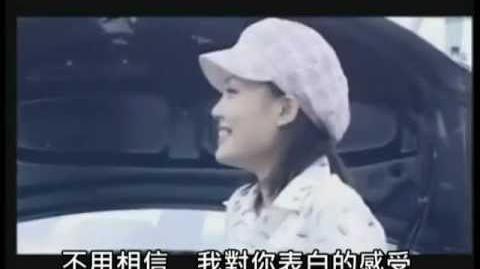 Certifications
Charts
| Song | Approx. Date | 903 | RTHK | 997 | TVB |
| --- | --- | --- | --- | --- | --- |
| 抱抱 Hug Hug | 16/06/2002 | 1 | 1 | 1 | 1 |
Awards
Credits
Music
All Keyboards & Programming by: Chan Fai-young@Hilarious
Guitar: Barry Chung
Bass: Ho Chun Kit
Drums: Anthony Fernandes
Personnel
Recorded by: Chan Fai-young@Hilarious assisted by Ruby at Tang Lou
Mixed by: KY at Tang Lou
Publishing
OP: Hilarious Productions Ltd. (admin by EMI Music Publishing Hong Kong) / EEG Music Publishing Ltd. Template:SAY
Ad blocker interference detected!
Wikia is a free-to-use site that makes money from advertising. We have a modified experience for viewers using ad blockers

Wikia is not accessible if you've made further modifications. Remove the custom ad blocker rule(s) and the page will load as expected.