"Goodbye My First Love" (再見我的初戀) is the second plug off Joey Yung's third Cantonese album, Grand on Stage. It was also served as the theme song for ~H2O+ TV commercial.
Lyrics
再見 我的初戀跟你一起也不枉 
未曾乘風出海怎破浪
過去 每幅風景請你隨時拿著看 
別忘記你我要繼續盛放
為了有太多青春 才日夜換期望
用有限寶貴時光換無限神往 
曾為你神往 亦要落堂

明年就約在旗桿快到先等 溫情十秒內重頭熱身
但領會更深 而眼界更大 願我們各有玩伴同行
明年就約定誰先碰上知心 講明別妒忌懷恨在心
用更亮笑聲 留更美印象 陪你朋友慶幸
再見 你會張開雙眼如薔薇盛放 
但願你我會更動人耐看

再見 我的初戀跟你一起也不枉 
二人曾經一起出過汗
你我這刻即影即有 留來明日看 
別忘記你我那二人便當
為了有太多青春 才日夜換期望
用有限寶貴時光換無限神往 
曾為你神往 亦要落堂

明年就約在旗桿快到先等 溫情十秒內重頭熱身
但領會更深 而眼界更大 願我們各有玩伴同行
明年就約定誰先碰上知心 講明別妒忌懷恨在心
用更亮笑聲 留更美印象 陪你朋友慶幸
若你 太愛以前的印象 望著二人一幅相
願你 會叫這個我更漂亮

再見 我的初戀跟你一起也不枉 
未曾乘風出海怎破浪
你我 太多青春可以留來明日看 
但微笑要帶眼淚才耐看
Music Video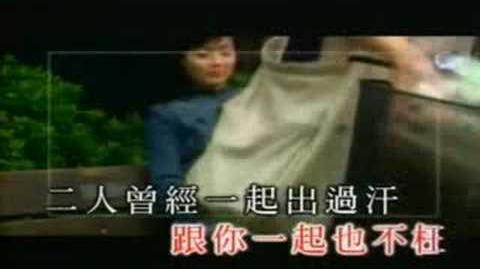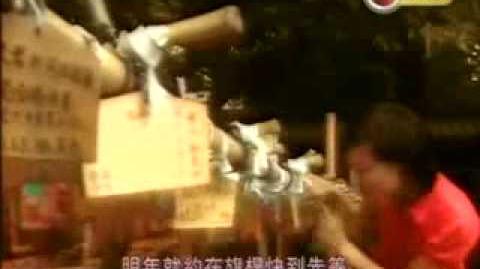 Certifications
Charts
| Song | Approx. Date | 903 | RTHK | 997 | TVB |
| --- | --- | --- | --- | --- | --- |
| 再見我的初戀 Goodbye My First Love | 21/10/2001 | 9 | 12 | 5 | 5 |
Credits
Music
All Keyboards & Programming by: Chan Fai-young@Hilarious
Chorus performed by: Vicky Fung
Personnel
Recorded by: Chan Fai-young@Hilarious assisted by 堅叔/Ruby at Tang Lou
Mixed by: KY at Tang Lou
Publishing
OP: Hilarious Productions Ltd. (admin by EMI Music Publishing HK) / EEG Music Publishing Ltd. Template:Grand on Stage
Ad blocker interference detected!
Wikia is a free-to-use site that makes money from advertising. We have a modified experience for viewers using ad blockers

Wikia is not accessible if you've made further modifications. Remove the custom ad blocker rule(s) and the page will load as expected.