"Glow" (螢) is the sixth track of Joey Yung's same-titled Cantonese album, Glow.
Live performances
Joey perfomed the identical album version of the song in both Part 1 and Part 2 of the concert.
Music Video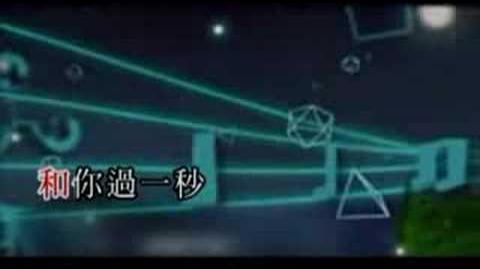 Lyrics
如果一切 明晚不在
誰讓我們 記憶閃閃發光
船舶一到 時間彼岸
還有哪境況 令人頻頻回望

*螢光飛舞 明天不知可否看到
 然而在好季度裡 不要悲觀過度
 留待故事完了 至知當初最好
 人生 總會消耗
 唯一只想 燒得更好
 共你這刻 抱得曾這樣牢
 可以 安心 變老*

微得一掃 蘆葦一動
河畔有叢 冷火湧出半空
殘照不散 餘韻不盡
和你過一秒 換來悠悠甜夢

Repeat *

情人在抱 綠光飛舞
曾經真的這麼美好 時辰也許\有日到
終於要輕裝上路 還是有件行李
隨著身足以自豪
人生 不算深奧
尋找一息間的美好

事過境遷 有可能

不設預告
不過 這刻
給你 一抱
可以 安心
變老
Personnel

All instruments performed by: Carl "dafreak" wong at freakland
Nylon guitar by: So Tak Wah
Backing vocals by: Joseph Hwang * Pam Chung

Music

All instruments recorded by: Carl "dafreak" wong at freakland
Backing vocals arranged by: Joseph Hwang
Mixed by: Soloan at freakland

Publishing

OP: Universal Music Publishing Ltd./ Wyman admin by EMI Music Publishing Hong Kong
Ad blocker interference detected!
Wikia is a free-to-use site that makes money from advertising. We have a modified experience for viewers using ad blockers

Wikia is not accessible if you've made further modifications. Remove the custom ad blocker rule(s) and the page will load as expected.