"Forest of Flowers'" (花千樹) is the fifth track and the second plug of Joey Yung's Cantonese album, Joey & Joey.
Music Video
The music video of the song was shot on the August 20, 2011. It takes place at Taipei. Director of the music video is 比爾賈. It premiered on September 16, 2011.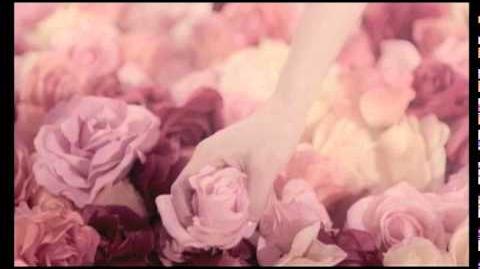 Lyrics
戀愛若然像旅行
風景看盡至甘心
就怕給你走遍世間 仍可能
疑問宇宙有沒世外桃源 尚要覓尋

一見就情定某人
等於對待你殘忍
誰能保証終生不抱憾
沒更好在眼前等

*遇過 很多很多戀人
  一朵花跟森林
  你未決定哪邊合襯
  如何投入你情感

  害怕 今天挑選這人
  轉角有個某君
  送贈更動魄的熱吻
  你為何沒有等 一早已被困*

花滿地 奇樹滿林
花多眼亂難評分
回頭只怕兜兜轉太耐
沒有採就已黃昏

Repeat*

大概 你也抱歉得很
傷了幾百個心
也未決定那位合襯
或你知 事到如今

共你 應該一起的人
已變了做至親
看着你共誰合又分
美事還未發生 冬天已漸近
Certifications
Charts
| Song | Approx. Date | 903 | RTHK | 997 | TVB |
| --- | --- | --- | --- | --- | --- |
| 花千樹 Forest of Flowers | 10/08/2011 | 1 | 1 | 1 | 1 |
Awards
Music

All Keyboards & Programming: 何秉舜@goomusic
All Guitars: 賢仔
All Bass: 傑仔
All Drums: Anthony Fernades
Violin: Lesile Moonsun Ryang, Miyaka Suzuki Wilson
Viola: Li Ming
Cello: Richard Bamping
All Chorus: Jackie Cho

Personnel

Recorded By: 舒文, Ar Wil, 肥丘@Zoo Music Studio
Mixed By: ray@ray.com.hk, 舒文@Zoo Music Studio

Publishing

OP: Laundromat Music (SP: Fujipacific Music (S.E. Asia) Ltd.)/Wyman admin by Universal Music Publishing Ltd.
Ad blocker interference detected!
Wikia is a free-to-use site that makes money from advertising. We have a modified experience for viewers using ad blockers

Wikia is not accessible if you've made further modifications. Remove the custom ad blocker rule(s) and the page will load as expected.