"Dreamroad" (夢路) is a Cantonese song sung by Joey Yung, in the album Nin9 2 5ive. The song was included in Reflection Live and Concert Number 6.
Lyrics
好像 還在做夢
重回從前情人路中 仍然奉信
(要跟你走 需要忍得痛)

一直 盲目服從
愛上過你真的太蠢 全力進貢
(撲幾次空 至忍得痛)

什麼亦做盡 落得被利用
為何連逃離了你魔掌 做夢都只得一種

時常自虐地夢到 沿途就是沒地圖
仍能熟練地走到 (又走到)
通向你家那段路 對你乞討很恐怖
為何現實苦惱做不到 夢境裡卻走上舊路

肯定 還在做夢
事實上現在 無暇做女傭 情難自控
(折返你家 等你的操縱)

怎樣 無地自容
情人門前這一個鐘 無謂再碰
(怕按鐘 再給捲進)

定必是做夢 但真是沒用
為何連逃離了你魔掌 做夢都只得一種

時常自虐地夢到 沿途就是沒地圖
仍能熟練地走到 (又走到)
通向你家那段路 對你乞討很恐怖
為何現實苦惱做不到 夢境裡卻走上舊路

為何入睡就夢到 沿途就是沒地圖
仍能夜復夜摸到 (又摸到)
通向記憶那夢路 靠你施捨的擁抱
明明現在就知道 是圈套 回憶裡卻跟你漫步
Music Video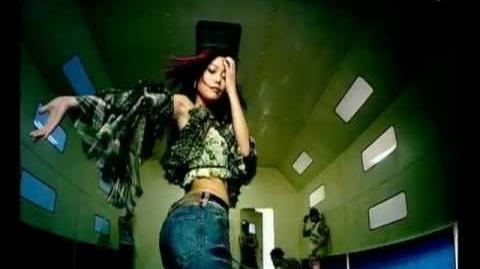 Credits
Music
Guitars: 賢仔
Record Scratches: DJ Tommy
All Keyboard & Programming by: Schumann
Chorus: Jackie and Silver
Personnel
Recorded by: KLS, 利偉明, Sky@D&M Studio
Mixed by: ray@ray.com.hk@D&M Studio
Publishing
OT: L'Indifferent
OP: Universal Music Publishing SAS
SP: Universal Music Publishing Ltd. Template:925
Ad blocker interference detected!
Wikia is a free-to-use site that makes money from advertising. We have a modified experience for viewers using ad blockers

Wikia is not accessible if you've made further modifications. Remove the custom ad blocker rule(s) and the page will load as expected.