"Disheartened" (心淡) is a Cantonese song and plug from Joey Yung's album, My Pride. The song is very popular among the public. It was sung in every solo Joey concert since its release.
Notably, Joey performed a duet with Cass Phang in Concert YY. Many artists like Hubert Wu has covered the song.
Lyrics
想不起 怎麼會病倒 不分好歹 連受苦都甜美
我每日捱著 不啋不理 但卻捱不死 又去痴纏你
難道終此一生 都要這麼 不可爭一口氣

很謙卑 只不過是我 太過愛你 連自尊都忘記
跌到極麻木 只好相信 又再爬得起 就會有轉機
若我不懂憎你 如何離別你 亦怕不會飛

由這一分鐘 開始計起 春風秋雨間
限我對你以 半年時間 慢慢的心淡
付清帳單 平靜的對你熱度褪減
一天一點 傷心過這一百數十晚
大概也夠我送我來回地獄又折返人間
春天分手 秋天會習慣 苦沖開了便淡

很謙卑 只不過是我 太過愛你 連自尊都忘記
跌到極麻木 只好相信 又再爬得起 就會有轉機
若我不懂憎你 如何離別你 亦怕不會飛

由這一分鐘 開始計起 春風秋雨間
限我對你以 半年時間 慢慢的心淡
付清帳單 平靜的對你熱度褪減
一天一點 傷心過這一百數十晚
大概也夠我送我來回地獄又折返人間
春天分手 秋天會習慣 苦沖開了便淡

說甚麼再平反
只怕被迫一起更礙眼
往後這半年間
只愛自己 雖說不太習慣
畢竟有限 就當過關

由這一分鐘 開始計起 春風秋雨間
限我對你以 半年時間 慢慢的心淡
付清帳單 平靜的對你熱度褪減
一天一點 傷心過這一百數十晚
大概也夠我送我來回地獄又折返人間
春天分手 秋天會習慣 苦沖開了便淡
Music Video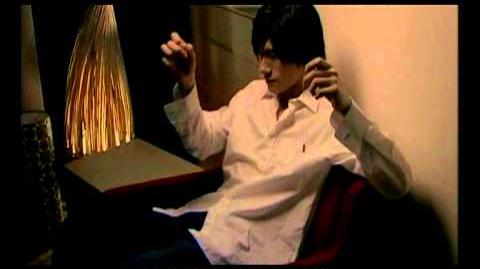 Certifications
Charts
| Song | Approx. Date | 903 | RTHK | 997 | TVB |
| --- | --- | --- | --- | --- | --- |
| 心淡 Disheartened | 22/06/2003 | 7 | 11 | 6 | --- |
Credits
Music
All Keyboards & Programming by: Gary Tong
Guitar by: Joey Tang
Bass by: 細威
Chorus: Patrick Lui, 細May, Jacky Cho
Vocal Produced by: Schumann
Personnel
Recorded by: MIDI-ON STUDIO
Mixed by: Frankie Hung, assisted by Ako at Avon Recording Studio
Publishing
OP: Gotta Music (admin by Sony / ATV Music Publishing Hong Kong) / EMI Music Publishing Hong Kong Template:My Pride
Ad blocker interference detected!
Wikia is a free-to-use site that makes money from advertising. We have a modified experience for viewers using ad blockers

Wikia is not accessible if you've made further modifications. Remove the custom ad blocker rule(s) and the page will load as expected.