"Days of Depression" (日安憂鬱) is the third new track recorded for Joey Yung's third compilation, Love Joey Love 3.
Music Video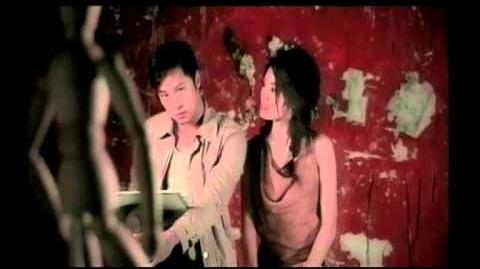 Lyrics
是那抹風叫醒我嗎 合著眼已想到未作的選擇
若兩個他也不要好嗎 混亂到滿天浮雲 聚到心間
先開眼 若天這樣藍 誰始終掙扎 看一切都過眼
而由誰付代價

越來越超出意料 幾多錯了 然後方知我渺小
什麼都想不要 愛令我(支力)到醒了 越明白得失奧妙
怎可每日還在困擾
窗邊的鳥 依稀的叫 不想了

是我太相信感覺嗎 或是我太想有完美的選擇
若愛到順其自然好嗎 就算似滿天浮雲
隨意飄散 都不怕 若天這樣藍 誰也不應喊
看一切都過眼 而由誰付代價

越來越不想意料 幾多錯了 然後方知我渺小
什麼都想不要 愛令我(支力)到醒了 越明白得失奧妙
怎可每日還在困擾
一天光了 終於開竅 不想了
讓我再不會驚破曉 要每次醒了便微笑
Music

Song title Inspired by the novel: 'bonjour, triestesse' written by franscoise sagan

All Strings Arrangement: Jim Ling
All keyboards and Programmings: Jim Ling
Piano: 孫偉明
All violins: Lesile moonsun Ryang
Other Keyboards and Programs by: Jim Ling
Chorus by: VIKI C.

Personnel

Piano Recorded by: Ming at D&M Studio
Recorded by: Sky at Zoo Music Studio
Mixed by: ray@ray.com.hk at Zoo Music Studio

Publishing

OP: BMG Music Publishing HK Ltd./ EEG Music Publishing Ltd.
Ad blocker interference detected!
Wikia is a free-to-use site that makes money from advertising. We have a modified experience for viewers using ad blockers

Wikia is not accessible if you've made further modifications. Remove the custom ad blocker rule(s) and the page will load as expected.