"Dawn" (零時零分) is the third track and the second plug of Joey Yung's Cantonese album, Glow. It was also used for the TV commercial song for Neway. The music video was featued Ron Ng because of the television drama, On the First Beat.
Live performances
Joey performed the song in the "glow" section of the concert in both Part 1 and Part 2.
Music Video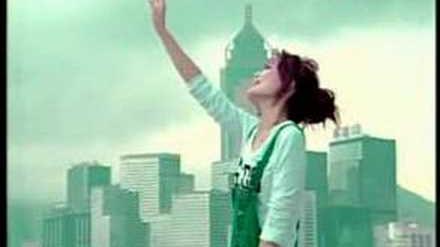 Lyrics
一擠熄華燈
一天的人生化做宇宙塵
忘掉每日曾遇上敵人
懷內感受你睡意也吸引
光陰的餘溫
迫真安全感發自你每一吻
一天過後有你抱緊
零時零分
放下戒心掃走一天氣憤

*祈求每晚與你分享這人生
 平平淡淡之中抱你雙手都興奮
 瑰麗晚燈亦開始變暗
 無用追趕工作動魄驚心
 明晨有雨那怕沾濕好黃昏
 回頭日落西山與你睡姿都相襯
 看著你眼晴看到願望
 明日假使失去你能夠吻便要吻
 (平靜只得一剎那能夠吻便要吻)*

急促的時針
新一天人生繼續要運行
明日世上無盡過路人
明白只是你脈搏最相近
忐忑的眉心
些少的情感已劃破了黑暗
多得每夜有你倒數
零時零分
每日最初始於這一個吻

Repeat *

如沒有你沒別人
拿出這安慰獎安慰我
平伏心中抑鬱消災解困
有你身邊年年月月
對對雙雙便夠好運

Repeat (*)
Certifications
Charts
| | | | | | |
| --- | --- | --- | --- | --- | --- |
| Songs | Approx. Date | 903 | RTHK | 997 | TVB |
| 零時零分 Dawn | 29/09/2007 | 1 | 1 | 1 | 1 |
Awards
Music

All instruments performed by: Carl "dafreak" Wong at freakland
All guitars by: So tak Wah
Backing vocals by: Silver Ko
Strings arranged & conducted by: Hobing@goomusic

Violins by: Ayako ichimaru/ louie lai
Viola by: Elvis Chan
Cello by: Richard Bamping

Personnel

All instruments recorded by: Carl "dafreak" Wong at freakland
Mixed by: Frankie Hung at freakland

Publishing

OP: Sony/ ATV Music Publishing (Hong Kong)/ EEG Music Publishing Ltd.
Ad blocker interference detected!
Wikia is a free-to-use site that makes money from advertising. We have a modified experience for viewers using ad blockers

Wikia is not accessible if you've made further modifications. Remove the custom ad blocker rule(s) and the page will load as expected.