"Covering Lies" (圓謊) is the eighth track of Joey Yung's album, A Time For Us. Joey has shot the music video of the song with same background of another music video of the other song in the album, "In Search of the Deities", but different settings.
Music Video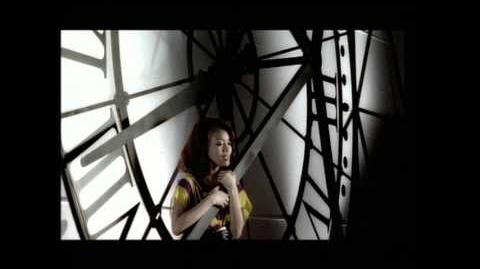 Lyrics
現在 視你作今生最愛
過去 永遠要鎖於夢內
當你問可有往事能細訴
我淡然說在乎我們現在

自問 願與你分享四季
不過 自量甚麼不能提
擁抱著都有秘密難獻世
從前自白成為日後芥蒂
像利刺刺穿心底

只要能一世陪住你 可以就一世暪住你
秘密藏櫃裡 打開會分離
彼此關係如夢幻才完美
不顧良心去留住你 不再回憶瞞住自己
這麼好的天氣 陰影早已遠離
驚真相重頭講起 你受不起
不坦白為你

自問 沒有說謊的智慧
愛你 卻要懂得怎自衛
不會冒險試探誰無芥蒂
情人若是更愛量度更細
就讓我去當魔鬼

只要能一世陪住你 可以就一世暪住你
秘密藏櫃裡 打開會分離
彼此關係如夢幻才完美
不顧良心去留住你 不再回憶暪住自己
這麼好的天氣 陰影早已遠離
驚真相重頭講起 你受不起
今天我們一起 快樂歡喜 值得忍到金禧
當雪泥消散於天地
足跡踢不起
Music

All Programming & Sound Design: Erick Kwok
Drums: Jun Kung
Strings: Ted Lo
Guitar: Danny Leung

Personnel

Recorded by: Anthony Leung @ Avon Studio
Mixed by: Ah Cheung @ Avon Studio

Publishing

OP: Snowman Production Ltd. admin by Warner/Chappell Music,HK Ltd./EEG Music Publishing Ltd.
Ad blocker interference detected!
Wikia is a free-to-use site that makes money from advertising. We have a modified experience for viewers using ad blockers

Wikia is not accessible if you've made further modifications. Remove the custom ad blocker rule(s) and the page will load as expected.