"Answer" (答案) is the second track of Joey Yung's sixth Mandarin album, Very Busy.
Music Video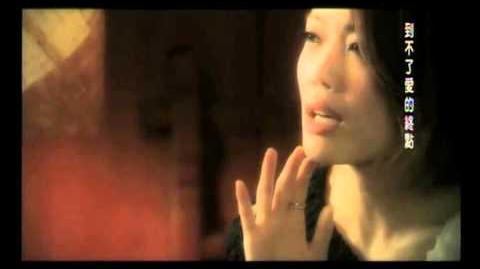 Lyrics
天漸漸亮 電話還掛不斷
雨停不了 就連道別也聽不到
就讓沉默 當做某段的陪伴
我們的無奈 變得徬徨
誰都不想為難

*為何放不下遺憾 碰不到愛的中央
   談不上承擔 也談不完
   我們原地打轉
   也許看不到永遠 到不了愛的終點
   誰都知道 那說不出的不安
   永遠沒有 答案*

天一片藍 以為它 多開朗
雨落下來 原來它也会有哀傷
就讓心酸 換作放手的打算
我們的對望 各自希望
誰都要更堅強
Repeat*

喔~有什麼遺憾
從來不問的答案
等 我夠勇敢 我願意再往前看

Repeat*

誰都知道 那說不出的不安
永遠沒有 答案
Music

Keyboards: 繞善強
Acoustic Guitar / Bass: Gary Leo
Background Vocal Arrangement: Lydia Chooiling
Background Vocals: Lydia Chooiling

Personnel

Recorded At: The Red (Beijing) / Ki Pro Studio (Kuala Lumpur) / The Fire (Singapore)
Recorded By: Billy Koh / 國文 / Zennon Goh
Mixed At: The Fire (Singapore)
Mixed By: Joe Lupo With Zennon Goh

Publishing

OP: Touch Music Publishing (M) Sdn Bhd (admin by Touch Music Publishing (HK) Limited/Warner/Chappell Music Taiwan Ltd (SP: Warner/Chappell Music, HK Ltd)
Ad blocker interference detected!
Wikia is a free-to-use site that makes money from advertising. We have a modified experience for viewers using ad blockers

Wikia is not accessible if you've made further modifications. Remove the custom ad blocker rule(s) and the page will load as expected.