"Absolutely a Pair" (裝傻) is a Mandarin song off Joey Yung's compilation album, A Hundred and One. Joey and Li Jun recorded it back in 2006, since Li was a newcomer to Emperor Entertainment Group.
Lyrics
男: 風慢慢吹 你雙眼羞怯的垂
像雨後的薔薇 驚心動魄的美
推開心扉 是給你的空位
這一生一世還有多少是非
我都甘心替你背
女: 天空相隨 我的愛如此純粹
陪你留到天黑 多累都不想睡
吻你的嘴 品嘗愛的滋味
愛過你的心 從此不會牽掛誰
男: 你是夏天為我解渴的水
你是黑夜照亮我雙眼的光輝
女: 你是冬天為我遮雨擋風的堡壘
合: 我們是多麼絕對的一對
女: 你流淚我心碎 你比我自己珍貴
合: 你的微笑讓全世界都明媚
你高飛我跟隨
哪怕千山萬水愛到絕對才完美
這份愛就像不退的潮水
不敗的花卉
男: 相愛的心經的起雨打風吹
兩個人的世界 不會被誰摧毀
女: 相信的人 我願意深相對
誰都有明天 我的就交給你支配
合: 你流淚我心碎 你比我自己珍貴
合: 你的微笑讓全世界都明媚
你高飛我跟隨
哪怕千山萬水愛到絕對才完美
這份愛就像不退的潮水
不敗的花卉
合: 我們世界永遠沒有相信的誤會
我們是獨一無二絕對的絕對
合: 你流淚我心碎 你比我自己珍貴
你的微笑讓全世界都明媚
你高飛我跟隨
哪怕千山萬水愛到絕對才完美
這份愛就像不退的潮水
不敗的花卉
Music Video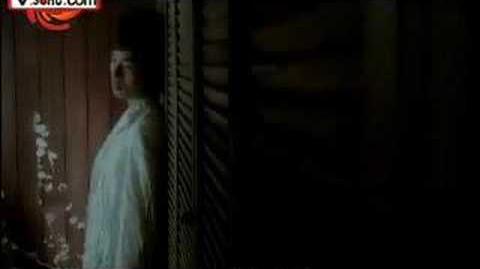 Credits
Publishing
OP: Fatboz Ltd. admin by Universal Music Publishing Limited/ EEG Music Publishing Limited
Ad blocker interference detected!
Wikia is a free-to-use site that makes money from advertising. We have a modified experience for viewers using ad blockers

Wikia is not accessible if you've made further modifications. Remove the custom ad blocker rule(s) and the page will load as expected.