"16th Lover" (16號愛人) is a Cantonese song sung by Joey Yung, in the album Give Love a Break. This song has never made as a plug, but received enormous support from the public. This classic hit has became a must-sing in most Joey's concerts.
In 2015, a new version with altered lyrics was performed by Hacken Lee in him and Joey's joint concert. The song was in a male's perspective.
Lyrics
苦苦堅持 經已沒意思 為何不可以
由我去決定誰 才應該在我心中 擁有位置
當你下次 要玩伴時 手機按到沒電時
情願你別來 找這失勢女子

想起當時 蠢也沒法子 純情得可以
男生中只得你 贈我戒指
原來就算最愛我 不過暫時
名次每隔兩日都改變位置
一變四 四變十二
來到這禮拜 更加諷刺

何以 我變了你的 16號愛人
隨便 碰上哪個她 都比我更有趣吸引
偶爾我亦 願我是別人 能轉個化身 共你再蜜運
我以前是冠軍 怎會慣 做後備愛人
曾經 也上到最高 逐漸滑落 谷底的暗
看見未來 雙腳已在震
因我說過愛是無撼 才會受教訓

謙卑的人 只要做亞軍 仍然很興奮
誰知吞聲忍氣 就變季軍
誰人話我會縱你 勾搭別人
連跌倒四五六七都會默允
忍了你 你更薄倖
能叫我跌倒 永不超生

何以 我變了你的 16號愛人
隨便 碰上哪個她 都比我更有趣吸引
偶爾我亦 願我是別人 能轉個化身 共你再蜜運
我以前是冠軍 怎會慣 做後備愛人
曾經 也上到最高 逐漸滑落 谷底的暗
看見未來 雙腳已在震
因我說過愛是無撼 才會受教訓

不想再競逐 你的吻 我怕嬴了惹公憤
面對幾千個敵軍 終日查問
是誰幸運做你本週冠軍

何以 我變了你的 16號愛人
隨便 碰上哪個她 都比我更美更吸引
最怕以後 位置再下沉
完結了也好恨也再別恨
我以前是冠軍 怎會慣 做後備愛人
曾經 也上過冠軍 現在份外 深深不忿
你那熱唇 她吻我又吻
當你變了這樣隨便 誰個又要吻
Music Video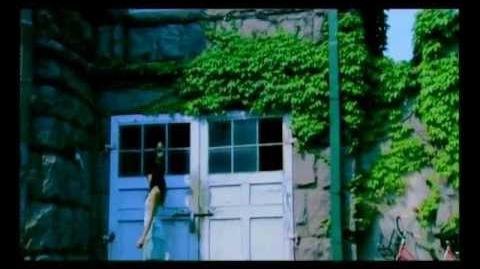 Credits
Music
All Keyboards and Programmings: Schumann
Keyboard: 孫偉明
All Guitars: Danny Leung
Drums: Anthony Fernades
Strings: Lesile Moonsun Ryang
String arranged by: Jim Ling
Chorus: Jackie Cho
Personnel
Recorded by: Sky & Schumann @ Zoo Music Studio, 利偉明 @ D&M Studio
Mixed by: ray@ray.com.hk @ Zoo Music Studio
Publishing
OP: Universal Music Publishing Ltd./ Wyman admin by EMI Music Publishing HK
Ad blocker interference detected!
Wikia is a free-to-use site that makes money from advertising. We have a modified experience for viewers using ad blockers

Wikia is not accessible if you've made further modifications. Remove the custom ad blocker rule(s) and the page will load as expected.