喜歡祖兒3是容祖兒的第三張個人新曲加精選專輯,於2005年3月7日發行。這張精選收錄4首新歌和24首舊歌,首次以雙CD形成發行。當中《明日恩典》最為人熟悉,因為改編自經典童謠《Amazing Grace》。與著名歌手李克勤合唱的《刻不容緩》亦廣受歡迎。
Love Joey Love the Greatest Hits 3 is Joey Yung's third compilation album with new and old songs, released on March 7, 2005. This was the first time a double CD compilation album was released. "Tomorrow's Grace" was a big hit due to the song was adapted from the famous foreign song, "Amazing Grace". Joey also did a duet with singer Hacken Lee in "Cannot Delay", which was also popular among the public.
Released versions
First edition
Released on March 7, 2005;
Special limited design packed in a silver bag.
Second edition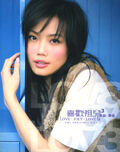 VCD

Released on May 3, 2005;
15 music videos on each disc.
DVD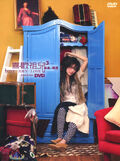 Released on May 12, 2005;
30 music videos on one disc.
Certifications
Album
| | |
| --- | --- |
| Love Joey Love the Greatest Hits 3 | Double Platinum |
Songs
*stands for charted #1 for 2 weeks on that radio
Images
Credits
Ad blocker interference detected!
Wikia is a free-to-use site that makes money from advertising. We have a modified experience for viewers using ad blockers

Wikia is not accessible if you've made further modifications. Remove the custom ad blocker rule(s) and the page will load as expected.